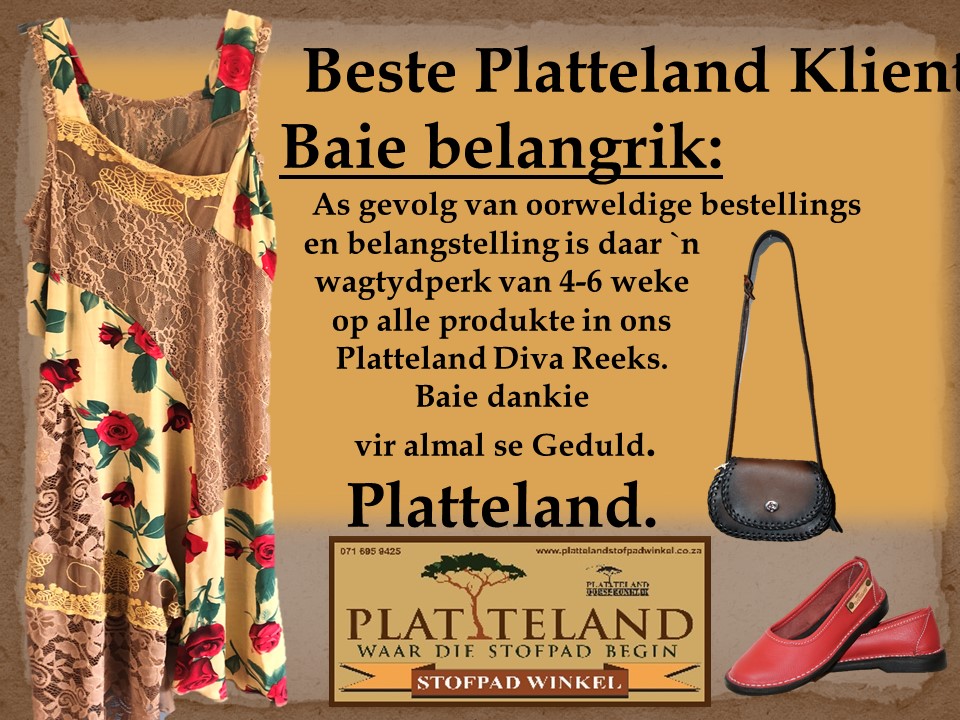 Ons Platteland Diva reeks is iets besonders! Die reeks is hangemaak en hand gekleur wat die klere sulke unieke kleur gee.
Let asb: Die reeks is tans uitverkoop, u is welkom om u bestelling te plaas, daar is tans `n wag periode van 6-8 weke op alle bestellings.
Our Platteland Diva Range is very spescial. All garments are handmade and hand dyed with love, this gives the garments such a unique colour.
Please note, we are currently out of stock on this range. You are welcome to place your order. There is a current waiting period of 6 weeks on the Diva Range.